On Friday 17th March 2023, Strongdor took part in a variety of fun activities to raise money for Comic Relief. From bake sales, and treasure map games, to our customers taking fun selfies with their Red Noses to donate money to this heartfelt charity. 
All the Strongdor family had an enjoyable day as they took part in a Theodor themed treasure map game whilst digging into lots of bakes and cakes donated for this great cause. From cheesecakes to Red Nose brownie balls, both the head office and manufacturing team got creative and made delicious treats for Red Nose Day 2023.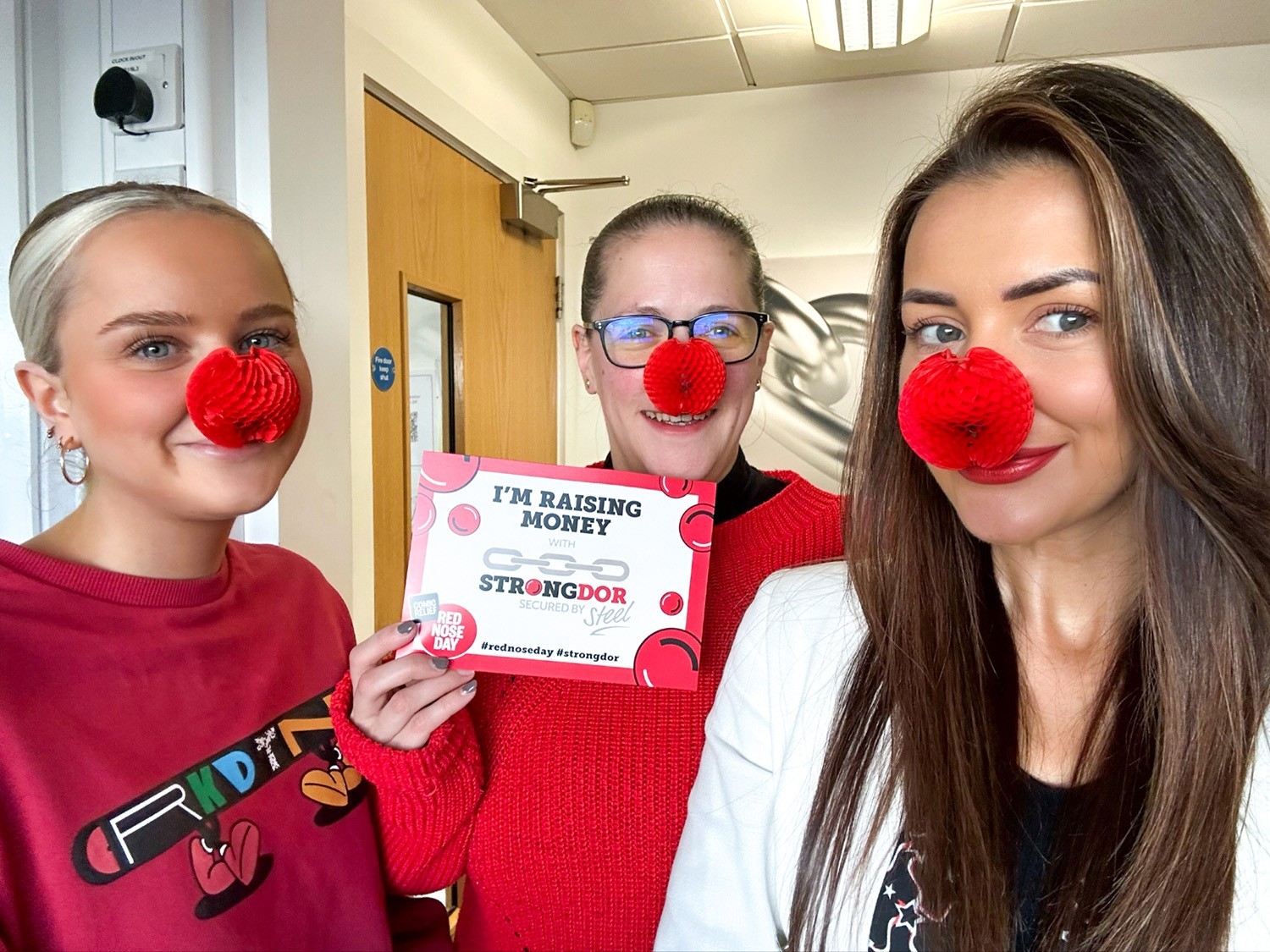 Alongside this Strongdor ran a campaign asking customers to send in their fun selfies, wearing red noses and holding up an 'I'm raising money with Strongdor' card to help donate more money for Comic Relief. Having already donated £250 for the specially designed 2023 red noses, Strongdor pledged to donate an additional £5 per company for every picture posted online.
Founded in 1985, Comic Relief supports amazing projects and organisations not only throughout the UK but worldwide. Homelessness, mental health problems and food poverty and some of the key areas this charity strive to make a difference in and help support. Within the last 2 years alone, Comic Relief has helped support 11.7 million people experiencing multiple complex issues. 
SHEQ Manager Pam Irvin commented, "A bake sale at Strongdor is always a fun day and with so many  donating delicious bakes, this one was no exception! Thanks to everyone for entering into the spirit of the day, with laughter, silliness and generosity."
With the cost of living rising and natural disasters becoming more frequent, more and more people are becoming dependent on the generosity of charities such as Comic Relief to continue their day-to-day lives. With just £50 providing 200 meals for families at a local community centre in the UK, every penny matters. To donate to comic relief, press the link here - https://bit.ly/3FDiscv