On Thursday 9th June, Strongdor attended the Red Rose Awards at the Winter Gardens in Blackpool. Shortlisted from hundreds of entrants, we are proud to announce we won Medium Business of The Year at the Red Rose Awards 2022!
The Red Rose Awards saw businesses from the length and breadth of the county vie for titles across a wide range of categories, so to be announced finalists in April was already an achievement in itself. 
Strongdor joined over 1,000 finalists and guests who turned up for the glamorous event for a night of great entertainment and victories wins. 
Managing Director, Tim Devenish said: "We are all delighted to have been awarded the prestigious honour. Having moved to our new manufacturing facility in 2021, our production capacity has more than tripled and our staff numbers have almost doubled. Without the continued dedication of our team who strive to maintain our mission, our journey would not have been possible."
The judges were impressed by continual investment and drive during Covid, including the opening of a new 44,500 sq ft manufacturing facility in 2021.
Judges said: "Strongdor are bold and brave, committing significant investments to home-based manufacturing and their people and skills. They are paying off."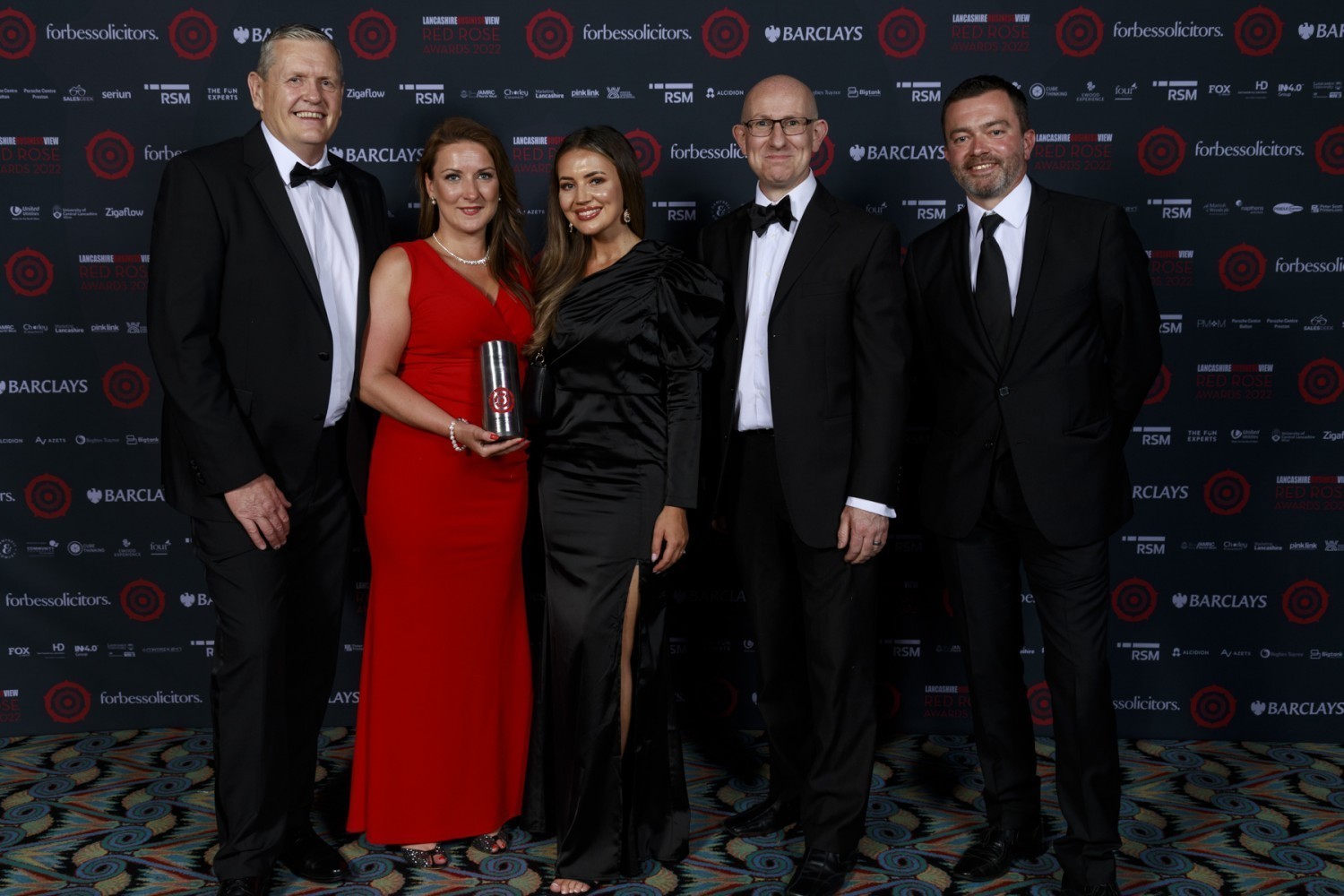 Congratulations to all the other winners and finalists from the evening, it really is true what Peter Scott Printers Ltd said on the night 'Everyone is a winner!'.
Thank you to the  Strongdor team and fantastic customers who continue to keep on supporting us and making achievements like this possible.