On Friday 30th September, Strongdor took part in Macmillan's world's biggest coffee morning to help raise money for all those affected and touched by cancer.
Baking, making and creating, the donated treats brought by the team were all as delicious as one another! Hosted at both the head office and factory, the team were able to raise over £350 in donations for a cause that is very close to those at Strongdor.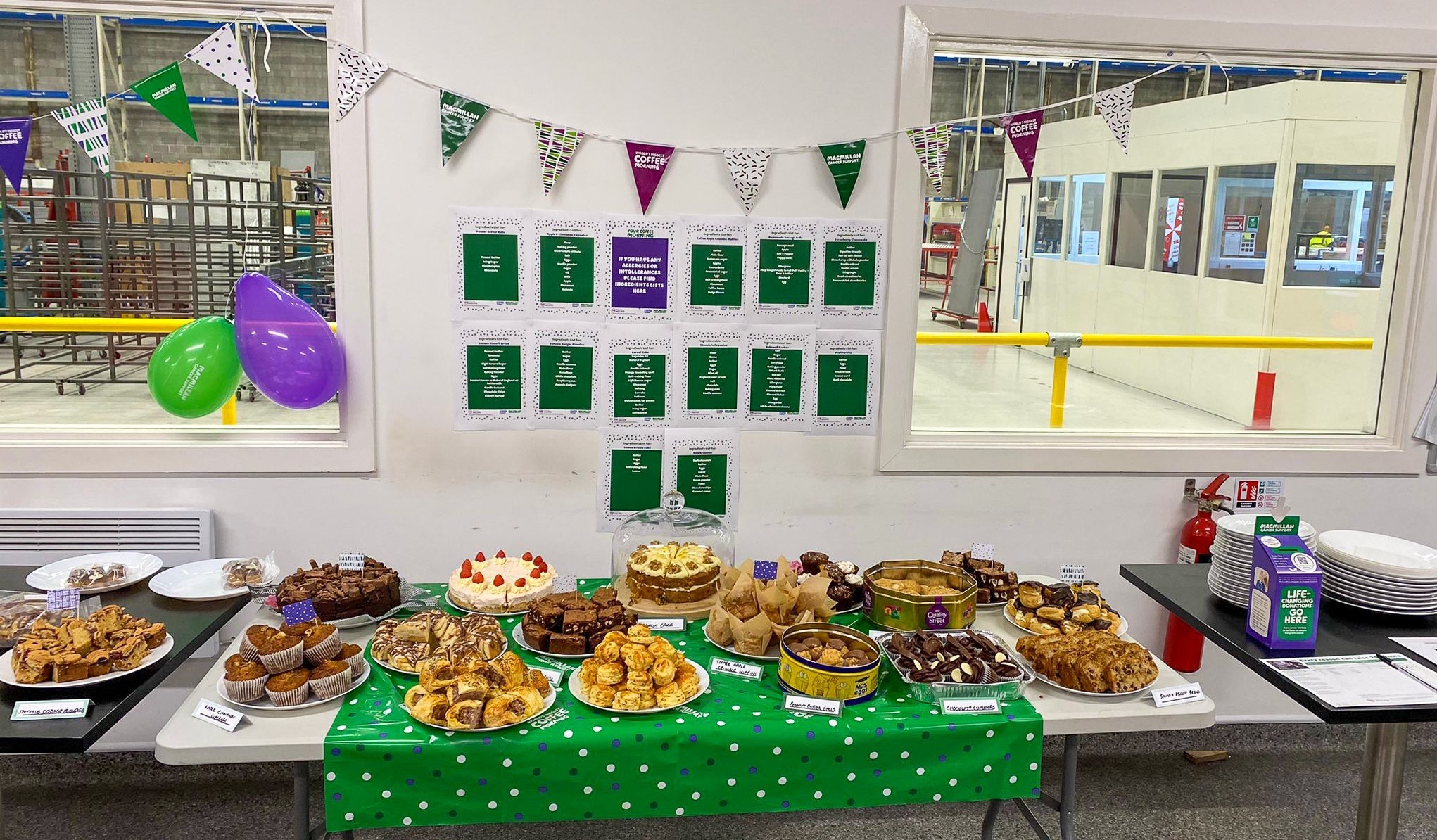 With Macmillan hosting their first ever coffee morning in 1990 as a small affair, the occasion has now grown into a national event with over £290 million raised over the years. This year, Macmillan has raised a whopping £2 million so far to help change the lives of people affected by cancer and we are proud to have been a part of the great cause.
HR Manager, Amy Burrow commented, "What an amazing turnout of cakes and all other kinds of treats, all personally baked and provided by the Strongdor team. Spread across the 2 sites there was an amazing selection. We set a target of £200 in donations and the team absolutely smashed it and donated over £350 towards this amazing charity which touches so many of us in so many ways. Super delighted to be part of the fun and I am sure there will be no cake eaten now for a while, but then there's always Friday!"
With 1 in 2 people facing cancer in their lifetime, it is now more important than ever to help support and raise awareness for those with the devastating illness. You can do your part by hosting your own coffee morning anytime that suits you or by donating here - https://bit.ly/3C7Xq2X