Carnforth Rangers U10's strike up triumph in their first match since receiving their new sponsored equipment from Strongdor. Within just a week of receiving the training mannequins from Strongdor, the team headed into their next match playing their way to an impressive clean sheet 18-0 win against their opposition. Under 10's manager, Michael Whittam commented: "The Football mannequins have helped the boys massively. Understanding how to pass and move the ball into space away from the mannequin (opposition player). We are already playing some really good football which is definitely down to the equipment."
Strongdor's Managing Director, Tim Devenish explained: "A number of the Strongdor team have children who play for the club and therefore it was an easy decision to support Carnforth Rangers Under 10's. It can be hard for the club to raise funds, due to the large number of teams they train, however we are proud to be able to help and encourage others to do the same."
Carnforth Rangers are currently made up of 28 teams across all age groups. With both boys and girls teams, they are positioned as the second biggest football club behind Morecambe FC within the area. Completely self-funded the club relies on local sponsorships and funding to get all its equipment, from new football kits to training equipment.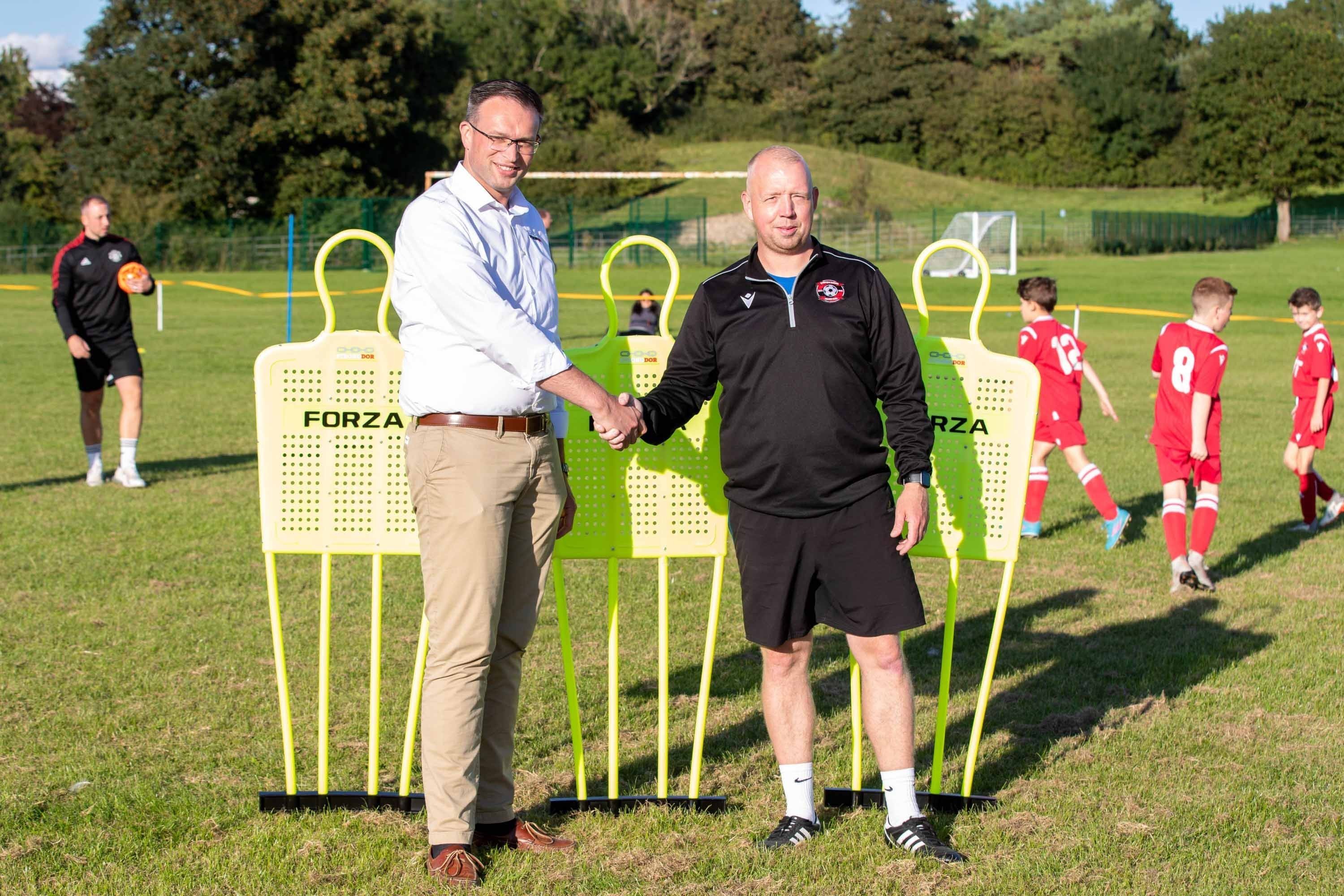 With a big club, come big plans. Michael went on to talk us through how Carnforth Rangers are wanting to make the move to a bigger playing field. "Carnforth Rangers biggest Priority is try to source some local land so that we can sell our land and look to move as we have out grown it due to the size of the club. If the club could get the move, the benefits are endless for everyone involved within the club and also the local community this is something we have been trying to achieve for a long time now".lping kick off future careers within the sport, Carnforth Rangers have had players go on to play for professional football teams. Playing as a junior for Carnforth Rangers, Tristian Samuel Jumeau was scouted by Burnley FC and went on to be 2016-17 Burnley FC Premier League Scholar of the Year. Furthermore progressing his career to now playing at a professional level in Canada.
Donating to local businesses and charities, Strongdor is honored to support clubs such as Carnforth Rangers whom was founded in 1906 and their continued commitment to support local children and adults through their football clubs.
To help donate to Carnforth Rangers, sponsor or find out more information about the club, visit their website here Carnforthrangers.co.uk/sponsors/ .